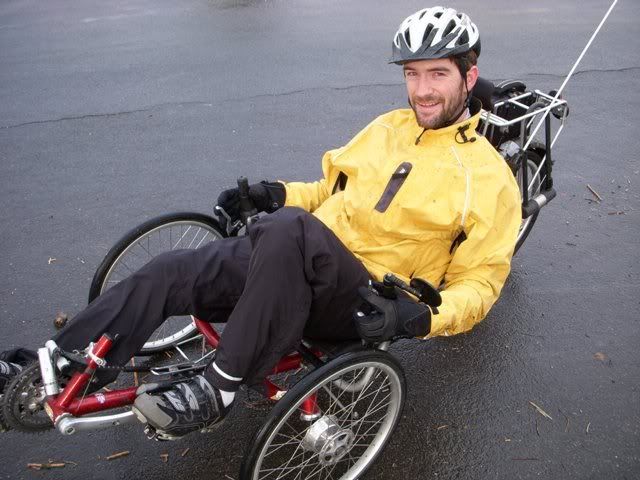 My friend Blair at
The Sacramento Bee
just published an article about winter cycling. Blair and I often pass each other on the bike trail so he called me up to get some comments about riding in Sacramento in the winter. Below are a couple tidbits from my input into the story. To read the full article click
here
.
"We have an absolutely beautiful trail out there," says Kyle Bryant, who has the inherited disease Friedreich's ataxia, which weakens muscles, vision and hearing, and is life-threatening. He rides a three-wheel recumbent bike to help him with balance and is a regular presence on the American River bike trail.
"I just like getting outside. It's painful to be cooped up. You feel like your muscles are going stale all day," he says. "It's tough for the first 15 minutes getting warmed up, but at the end, you feel like you're ready to conquer the world."
...
Bryant says waiting too late to achieve springtime fitness can lead to injuries.
"You need to start riding now. I developed knee problems in the past that resulted from riding too hard in a short amount of time," he says. "I had those problems when I was a total beginner cyclist."